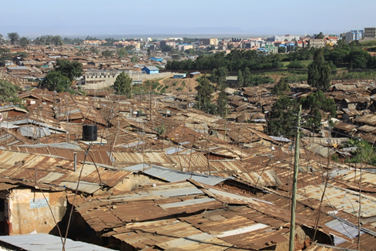 East Africa remains a region dominated by instability and violence, despite the settling of truces in many of its conflicts. East Africa is known today for its rapidly growing Muslim population, and is home to 343 million people with 262 unreached people groups. East Africa is made up of the countries of Ethiopia, Kenya, Rwanda, Somalia, South Sudan, Sudan, Tanzania and Uganda.
Because of the central location on the African continent, many of these countries have become the target of millions of people whose lives are in limbo. Armed conflicts, unstable governments, and natural disasters have caused millions of Africans to leave their homes in search of safety and stability.
PCA alumnus and Texas A&M University student, Jordi Gile, has been part of five Prestonwood mission teams to East Africa, even at her young age. Listen to her changed heart:
I've seen amazing and tragic things while in Uganda, but the thing that has impacted me the most has been the Ugandans complete and total dependence on the Lord. They have little to nothing, and so He is their all. Seeing this has changed my life and shown me that the beauty of Uganda is not just the gorgeous scenery, but also the hearts of its people.
Prestonwood is grateful to have deep-rooted global partnerships with several ministries that have incredible work ongoing in East Africa. Association of Christian Schools International, Africa New Life, Barry Wood Ministries, Empower One, Engage Hope, International Mission Board, Mission Maasai, Project Kenya, Project Lucas, The Master Cares, and Unto are each doing their part in advancing the Great Commission in this strategic part of the world.
Jameson Barker, our Minister of Student Discipleship, recently returned from East Africa where he had traveled with a small, niche Prestonwood team. His team worked in Kenya, alongside our global partner, Project Lucas, that does amazing work with disadvantaged, impoverished children. Jameson tells a story of his work in Kenya:
There is nothing quite like being on the mission field and seeing the joy of Christ flow through believers in other counties. Watching our team share Christ's love with the kids, serving the staff of Project Lucas, and, most importantly, seeing people move from death to life embodied the reason why we are called on mission. If you have the chance and are able, put your yes on the table and GO!
In the calendar year of 2019, Prestonwood sent seven mission teams to East Africa with 104 short-term missionaries to do God's work. Nearly $625,000 was invested in the work by Prestonwood and members of its community.
CLICK HERE for more information on our impact in East Africa.